Take advantage of this opportunity!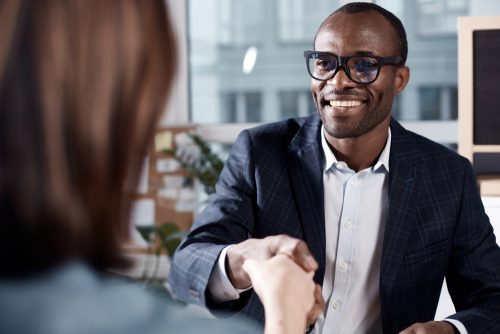 While the holidays are a busy time and you may want to take a break from the job hunt to enjoy them, doing so is passing up opportunities for finding work.
Some businesses prefer to recruit at the end of the year, with a January start date, allowing them to begin the New Year with new talent ready to go to work. In this scenario, they might be doing interviews right now. Additionally, a New Year is when new headcount and growth plans are implemented.
Employers take advantage of the holiday season to recruit and hire. Job-seekers who are employed may be taking more time off between Thanksgiving and New Year's. That allows them to be available for interviews more easily.
How to make the holidays work for you
Revise your resume. Make sure it includes all your current experience and tailor it to the kind of work you are seeking. Have multiple friends proofread and critique it.
Update your LinkedIn profile. Add any new skills and experience, using keywords for skills that employers are looking for. While there, check the job listings.
Seek networking opportunities. Find networking events that are targeted specifically to your field. Practice your elevator pitch before going. Normal holiday parties can also be networking opportunities. By asking people about how their work is going, you may hear about openings.
Reconnect with colleagues. The holiday season is a great opportunity for this. Send out holiday cards, with a personal, friendly note inside. Get together with local colleagues from the military or your civilian work.
Look into training. All you hear and learn while networking, or talking with friends and colleagues, may highlight a need for training. At NC-TEC, our eight-week Certified Employee Training Program (CETP) course thoroughly trains you to begin a career in propane.
Sign up with recruiting companies. With the advent of more remote work, recruiting companies can help find opportunities with companies that aren't in your area.
Be ready for interviews. Is your job interview suit ready to go? If not, take it to be tailored, cleaned, and pressed. Check your dress shoes. Do they need polishing or repairs? Or do they need to be replaced?
NC-TEC gives you the thorough, intensive training that gives you a great start in a career in propane. Contact us today to learn more about us and what we can do for you!
Communication skills are essential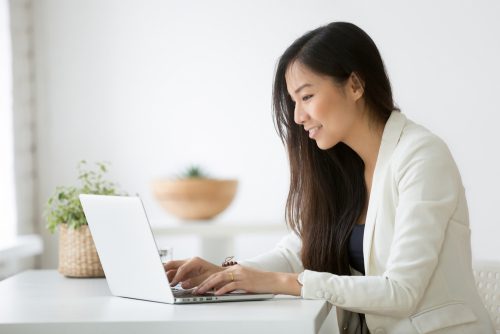 You may have noticed over your time in military service that communication in the military can be quite different than communication in the civilian world. If you haven't noticed and are separating from service, you're about to find that out.
Learning how to communicate in the civilian business world is essential to your successful transition to a new career. Part of that transition is training. NC-TEC's Certified Employee Training Program helps you prepare for a career in propane, which offers a wide range of work opportunities wherever you live after separation.
Military vs. civilian emails
Most people in the civilian world probably think an email is an email. But things are done differently when communicating via email in the military. Some differences you may have noticed include:
adding recipients' email addresses in order of rank
lots of cc'ing
liberal use of acronyms and jargon
The most important things to remember when composing emails in civilian work are the purpose and the audience. These are even more important when emailing during your job search.
Civilian job-hunting email tips
Court the employer. Your emails are your first contact with a potential employer. Make a good impression. Show that you're interested in the company. Go to the company's website and learn about it, its history, and recent news. Google them as well to find out more. You can what you learn in your email to show why you are interested in them and the position.
Sell yourself. Just about everyone applying for the job is going to mention that they're hard-working, motivated, a team player, etc. Stand out from the competition by showing, not telling. You have many transferable skills from your military experience, including the ability to work as a team, solve problems, and be task-oriented. Cite examples of work you did in the military that fits the role. However …
Avoid jargon. This is especially important when discussing your military work. Most civilians don't know what these acronyms or terms mean. For more on this, read our post about translating your military skills for a civilian resume.
Keep some military email practices
There are some things you have learned when using email in military communications that will serve you well in all forms of professional emails, not only job-hunting ones.
Remember FOCUS. Make sure your email contains the following:
Focus on the issue without digressing
Organize the email content so that the information is straightforward and easy to understand
Clear language that conveys precisely what you need to say with no room for misunderstanding
Understandable messaging to ensure your audience has the information they need
Support information with details needed to make your message clear
NC-TEC can help you prepare for a rewarding civilian career in propane. Contact us today to learn more about our training programs.
Put your skills to work in propane with NC-TEC!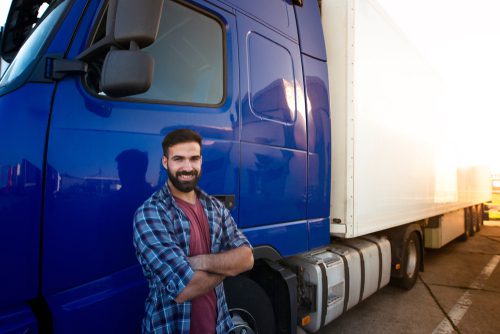 When separating from the military, you're leaving with skills you can take with you into a civilian career.
Those who worked with and drove trucks in the service may be looking to use that experience in their future civilian work. Demand is high for truck drivers. How high? According to the Society for Human Resources Management, the trucking industry will need to hire 1.1 million drivers over the next 10 years to keep up with demand.
One of the industries looking for skilled commercial drivers is the propane industry. NC-TEC's intensive eight-week Certified Employee Training Program (CETP) will give you the knowledge and skills needed to launch a career in propane. Because propane is used everywhere in the U.S., you'll be able to take this training along with your military driving skills to find work wherever you want to live.
You can get in on that demand and make a good living pretty quickly once you get out of service. Also, you may be able to avoid the time and expense of truck driving school and some or all of the required testing and go straight to obtaining a Commercial Driver's License (CDL) that is required for truck drivers.
That is thanks to the Federal Motor Carrier Safety Administration's programs for military drivers. Tens of thousands of your fellow military drivers have taken advantage of these opportunities to build civilian commercial driving careers.
How do the FMCSA programs for military drivers work?
The first program is the Military Skills Test Waiver. Drivers with two years' experience safely operating heavy military vehicles are currently licensed, and are or were employed in the last 12 months in a military position that required the operation of a military vehicle equivalent to a commercial vehicle, will be able to obtain a CDL without the normally required driving skills test. The Military Skills Test Waiver is available in every state.
Another program is the Even Exchange Program. It allows qualifying military members to be exempt from the knowledge (written) test for a CDL. If it's used with the Military Skills Test Waiver, drivers can exchange a military license for a CDL. The same qualifications for the Military Skills Test Waiver apply here as well.
Military personnel need to have one of the below military occupational specialty or occupational classification to qualify for the Even Exchange Program:
U.S. Army:
88M – Motor Transport Operator
92F – Fueler 
14T – Patriot Launching Station Operator 
U.S. Marine Corps:
3531 – Motor Vehicle Operator
U.S. Navy: 
U.S. Air Force:
2TI – Vehicle Operator 
2FO – Fueler
3E2 – Pavement and Construction Equipment Operator 
States currently using the Even Exchange Program are Illinois, Kansas, Wisconsin, North Carolina, North Dakota, Vermont, Virginia, Missouri, South Carolina, Idaho, Georgia, New Mexico, Kentucky, West Virginia, California, and Iowa.
The states of Alabama, Arkansas, Connecticut, Florida, Maine, Michigan, Montana, South Dakota, Tennessee, Washington, and Wyoming are currently in the process of joining the Even Exchange Program.
NC-TEC offers thorough training for a career in propane. Contact us today to learn more about what we can do for you!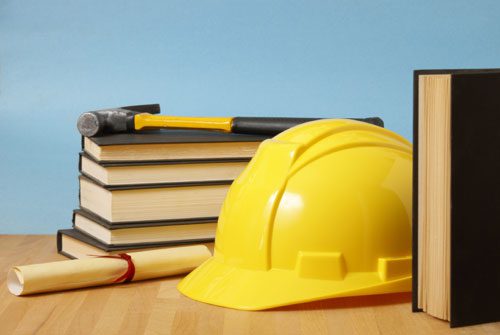 Which Is Right for You?
Whether you are separating from military service, just graduating high school and considering your future, or have been in the workforce for a while and are seeking a new career path, you have a lot to think about.
One choice you face is how you are going to prepare for this next chapter of your professional life. If you're looking for a career with opportunities to grow and advance, you are going to need some further training and education.
While attending college may be the right path for some, there are disadvantages. On the other hand, professional trade training like the Certified Employee Training Program at NC-TEC offers advantages to many seeking a new direction.
Here are those advantages.
Trade School Takes Less Time
To get a college degree, you're looking at a minimum of four years of study for a bachelor's degree. But when you go the trade school route, you can finish in a year or less. And the CETP program at NC-TEC is eight weeks of intensive teaching and hands-on training. Instead of sitting in a classroom for the next few years, you'll be working and building a successful career in propane!
Trade school is more affordable
Student loan debt is the second-largest consumer debt category, only surpassed by mortgage debt. There is currently about $1.6 trillion in student loan debt in the United States, spread out over more than 44 million people. The average amount of student loan debt for a college graduate is close to $30,000.
If those figures are a little scary, that's what makes trade schools like NC-TEC a great alternative to college. Trade school costs are a fraction of college costs for tuition, room, board, and books. NC-TEC, like many other trade schools, offers tuition assistance. And if you are separating from the military, your GI Bill® benefits can be used to pay for your propane career training at NC-TEC!
Trade school is all about the work
When you go to college, you have to take a lot of subjects unrelated to what you want to do with your life.
Not at trade school! At NC-TEC, you don't have to worry about philosophy, art, or English literature. Our CETP course is laser-focused on the skills and knowledge you need to begin a career in propane. Yes, there's classroom time covering subjects like the science of propane. But there's a lot of practical, hands-on training taught by propane industry experts.
Trade school offers immediate opportunities
When you leave NC-TEC, you will have a solid foundation of knowledge and training that you can apply right away in the propane business. Propane is used all over the United States, so you can take your NC-TEC training wherever you want to be. And that training can take anywhere you want to go in the propane business, starting with propane delivery and working your way up and maybe owning your own propane business someday!
Ready to get started on a career in propane? Contact us to learn more about NC-TEC!
NC-Tec Training Can Help You Make a Positive Career Move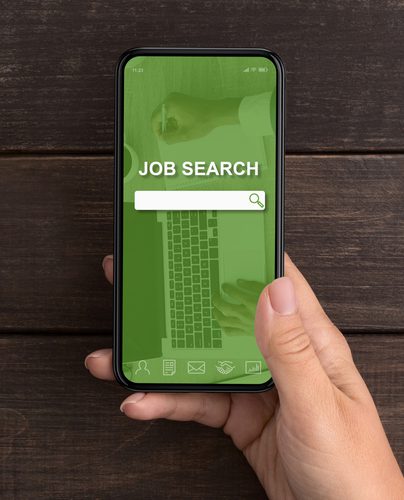 The COVID-19 pandemic has affected many parts of our lives. One major impact has been in our work.
Many people were laid off. Others lost jobs because businesses closed. And many more began to rethink their careers, seeking better opportunities for growth and advancement in a stable industry.
If you're one of those people looking to make a change in their work, you're not alone. According to a study by Prudential, 48% of working Americans are rethinking the type of work they want to do going forward. And a whopping 53% would consider an entirely new industry if they had access to training.
What are the top reasons for people wanting to make a move in their career?
Compensation 50%
Work-life balance 38%
Limited growth opportunities 34%
According to Matt Weis of National Able Network, a workforce training program, the desire for a career shift comes down to desire for a better life.
"Some of these job-seekers may be thinking, 'I shouldn't have to take abuse. I shouldn't have to work three jobs to make family-sustaining wage rates. I should be able to work one job where I can feasibly be relatively happy to go to work each day,'" he said.
Does any or all of this resonate with you? Then now is the time to take a look at propane! Working in propane offers many opportunities and the training you get at NC-TEC can get you started faster than other job training and education programs.
The NC-Tec Advantage
With a major change like a career shift, you want to make a smart investment in your future. Training for a career in propane at NC-TEC is just that.
Training at NC-TEC way more cost-effective than college or other job training programs. Our Certified Employee Training Program course is an intensive eight-week program. You take a deep dive into all things propane. You'll learn the science of propane, working with propane, and specialties including plant operations, propane delivery, and propane systems installation. This thorough course was created by the industry leaders of the North Carolina Propane Gas Association to make you ready for the National Propane Gas Association's CETP certification.
NC-TEC is a state-of-the-art facility that combines classroom work with hands-on experience. Because our class sizes are small, you'll get the personal attention that gives you the confidence in what you are learning and doing.
Why Choose a Career in Propane?
Working in propane offers you many of the things that people are looking for in a post-pandemic career change.
You'll make competitive wages from the start as a propane delivery driver. And from there, the opportunities for professional advancement abound. You can move into propane equipment and appliance installation and service, customer service, dispatch, and more. You could also decide to start your own propane business!
The skills and knowledge you gain at NC-TEC can be used anywhere in the country, because propane is used everywhere.
If you're looking for a new career path, contact us and learn how NC-TEC can get you started in propane!
Plan Your Move From Military to Civilian Life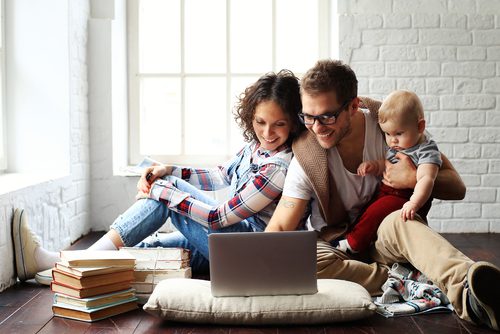 Have you served in the military and are now looking to make a successful transition into civilian life?
With the multitude of tasks and all the time involved in transitioning from military to civilian life, not having a timeline will make the work of transition feel like herding cats. A transition timeline helps you organize what you need to do and when you need to do it. Things you need to do won't fall through the cracks, leaving you stressed as you scramble to get them done on time.
You deserve success after serving our country. Help lay the foundation for success by creating a timeline, so you and your family make an easier transition into civilian life.
Here are three tips to help you get started.
Get An Early Start
Ideally, you should begin work on your transition between 18 and 24 months before your separation date. This gives you time to plan, do needed paperwork, and research career opportunities, the area where you plan to live, and get your finances in order.
Get Going on Separation Tasks
Much of your early work is going to involve the paperwork and things you need to do ahead of separation. Here are some of the things to get started on at 18 to 20 months ahead of separation from service:
Complete DD Form 2648. This is the DoD pre-separation counseling checklist so you know which benefits and services you will need counseling for
Look into the Transfer Assistance Program and register for classes
Complete your Military Optional Code Crosswalk and Gap Analysis
Schedule your capstone event
Focus On the Future
If you have a family, they are separating, too, and need to be considered in this transition. Talk with them, both one-on-one and as a family about their goals both right after your separation and in the long term. Pay attention to signs of stress or anxiety in children. Resources are available for spouses and children of separating service members.
You need to think about money as part of your post-separation life. Determine what you will need to earn to afford where you want to live. Research housing options, cost of living, average salaries.
Get started on your career goals. Research your field and the companies you want to work for. Create a resume, using some tips we found.
Pay attention to your social media presence. Employers look at that. Remove potentially damaging or embarrassing posts from your profile on sites like Facebook or Twitter. Update or create a LinkedIn profile and start adding people to your network there.
Look into career options and training. At NC-TEC, our Certified Employee Training Program fast-tracks you into a rewarding career in propane.
Do informational interviews with people in your chosen career. Take notes and refer to them for common things they tell you.
Finally, take care of yourself. This is a stressful time for both you and your family. Keep exercising, use your resources like your mentor and support team, get rest, spend time with friends and family, and avoid excessive eating and drinking.
NC-TEC training can help you begin a successful, rewarding career in propane. Contact us today to learn more and enroll!
Know How To Sell Yourself To Employers!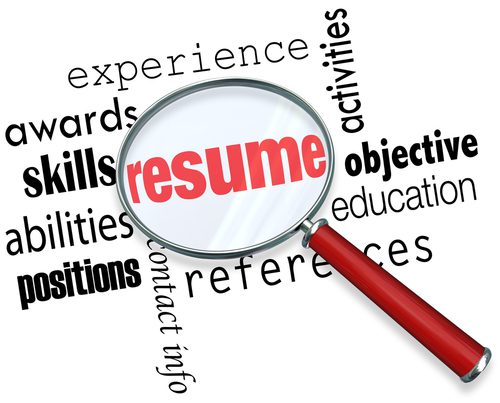 Whether you served two years or 20 years, you gained experience and skills during your time in the armed forces.
Those experiences and skills can serve you very well in a civilian career. But first, you need to make sure a potential civilian employer understands what you did. The language used to describe skills, tasks, and job titles in the military is something largely unknown in the civilian working world.
On average, you have about 30 seconds when a recruiter or hiring manager is first reading your resume to make an impression. If they don't understand what you're saying in your resume, you aren't likely to get a second look.
We've put together some tips to help you write a resume that will not only be understandable to employers but make you stand out as well!
Use Your Resources
Take advantage of all career-search benefits available to you, either through your branch of the service or Veterans' Affairs.
Also, get a copy of your Verification of Military Experience and Training documents from the Department of Defense. You'll have all the information about what you did in the service in one place. It also puts your experience in civilian terms, which will come in handy when writing your resume!
Skills Translation 101
You gained traits in the military that translate very well to civilian work, such as being mission-focused, able to work as a team, leadership, discipline, and a commitment to service. That's a good start, and these traits can be worked into a resume.
Use your profile statement and key skills list that go above the listing of your job experience to highlight those traits, as well as other specific skills that you want to stand out.
Now, let's talk about your experience. While employers may not know what an NCO is, the work of an NCO does fall under a managerial role, so you can describe your position as a leader, supervisor, or manager.
If you were a supply sergeant, for example, highlight your skills in inventory control, logistics, and management.
Avoid jargon about projects, missions, or equipment. If you were a mechanic, you don't have to name the equipment or vehicles. Use civilian terms like helicopter, tank, all-terrain vehicle, etc.
List all of your awards, training, and education.
Here's a sample resume from military.com to give you a roadmap for writing your resume.
One Resume Does Not Fit All Jobs
One thing you will have in common with civilians is that you should tailor your resume to each job you apply for so that the skills and experience they are seeking are prominent in your resume.
Read the job listing carefully. Better yet, print it and make notes about which of your skills and experience are wanted in the job listing. Make a copy of your resume and tweak it to make sure those skills are not only mentioned but featured. Use this information in writing your cover letter, as well.
The in-depth CTEP training you get at NC-TEC is a great addition to your resume. Contact us to learn more about a career in propane!
Your First Step Towards Work In Propane Delivery!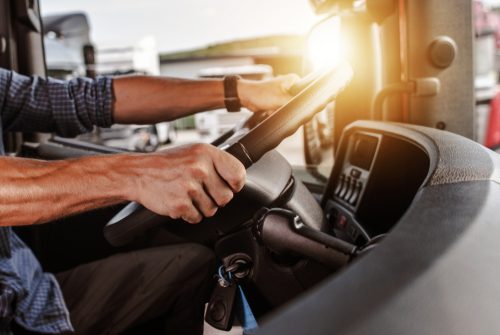 CDL stands for "commercial driver's license." It is required to drive large, heavy, or placarded hazard material commercial vehicles. These vehicles include:
Tractor trailers
Flatbed trucks
Large buses such as transit, charter, or school buses
Segmented buses
Box trucks
Dump trucks
Tanker vehicles
The Different Classes Of CDLs
Class A. You can drive the widest range of trucks with a Class A CDL, including tractor-trailers (also called a semi or 18-wheeler), truck and trailer combinations including double and triple trailers, tractor-trailer buses, tanker vehicles, flatbed trucks, and most Class B or Class C vehicles if you have the right endorsements. More jobs are available to a driver with a Class A license. It's the preferred license for those looking for a long-term driving career. A Class A license gives you access to the higher-paying driving jobs. If you want to longer-distance driving, this license will give you more opportunities for that kind of work.
Class B. With a Class B CDL, you are allowed to drive vehicles such as straight trucks, large buses such as municipal or school buses, segmented buses, box trucks such as delivery or furniture trucks, dump trucks with small trailers, and some Class C vehicles if you have the proper endorsement. Jobs in Class B are very competitive. Drivers seeking this license are looking for a particular line of work or see driving as a short-term thing or a steppingstone to another position.
Class C. This license is for commercial vehicles not covered by Class A or B.
CDL Training 101
Getting your CDL is a multi-step process. Each state has its own regulations for CDLs, so start at your state's motor vehicles department and get a copy of your state's CDL manual. This will explain the process of getting a CDL where you live.
You also need to think about what kind of commercial driving you want to do, as that affects which license you will train for.
The next step is getting your commercial learner's permit (CLP). Many trucking schools and community colleges which offer trucking programs require that before you can begin their training. Most training programs run less than eight weeks.
Some states mandate that you complete a training program before obtaining a CDL. You must pass both a written exam and a driving skills test to obtain a CDL, and there are also state and federal guidelines you must meet.
NC-TEC Training Puts That CDL License To Work
Depending on which state you live in, you will need a Class A or Class B CDL to get work as a propane delivery driver. Most propane companies also require a clean driving record.
You also need training in the safe handling and delivery of propane. NC-TEC's Certified Employee Training Program (CETP) provides that, along with all the tools you need to begin a career in propane.
Working in propane provides many benefits and opportunities. Propane is used all over the country, so wherever you live, there are job opportunities. It is a growing industry that provides stability. There are many opportunities for advancement from propane delivery driver into other service or management positions, or even owning your own propane company!
You can use that CDL license and training from NC-TEC to start your career in propane. Contact us today to get started!
You Are Not Alone In These Changes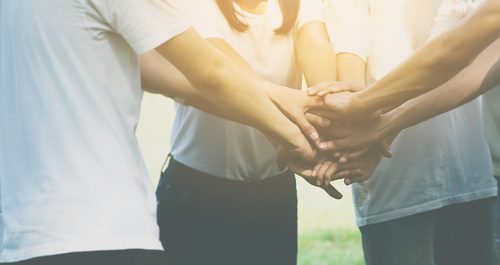 About 1,300 military service members, spouses, and children transition to civilian life each day, according to the Department of Defense.
While most look back at their time in service favorably, the majority of veterans also report having trouble making the transition from military to civilian life, according to the University of Southern California Suzanne Dworak-Peck School of Social Work, which has been studying veterans transitioning to civilian life since 2013.
If you are preparing to separate from the service and move into civilian life, take advantage of all the resources and support available through the Department of Defense. Support after separation is also available through Veterans Affairs.
Each veteran's challenges are unique, with age, location, type of service, family, and other issues playing roles. However, some challenges are more common. We'll discuss a few of those here.
Re-Connecting With Family
Whether you've been deployed overseas for long tours or had to work long or odd hours on-base, your family life is about to get quite different. Your environment will be different, as you will no longer be in military housing or in the military community. Domestic responsibilities will shift. If you have children, there will be adjustments in your parenting role as well as your relationship with them. Focus on open communication and remember, this is going to take time for your family as well as yourself to adjust to this new life and relationship with you.
Working In A Civilian Environment
The civilian workforce is quite a different experience than what you have done while in service. In the military, there are strict rules and a clear chain of command. That's not as true in many civilian jobs, which can also be more competitive compared with the collaborative, mission-focused military environment.
Many of the qualities you developed in the military — such as being mission-driven and service-focused and working well with a team —are valued and sought in the propane industry. Training at NC-TEC can help you prepare for a career where you feel at home, that you can find work wherever you live, and with opportunities for advancement.
Providing Basic Necessities
In the service, housing, food, clothing, and more are provided to you. You didn't have to think about these things, but you also did not have a choice about them. In civilian life, there are abundant options for these necessities. Having to make choices about everything from buying groceries to buying a house can be overwhelming as you make the transition.
Finding A Community
The military not only provided you with work, but it also provided you and your family with a community wherever you were stationed. Now, you must find your place in the civilian community you are living in. Having family and friends nearby helps, but if you have decided to settle away from your hometown, you will need to find your own way to connect with neighbors, co-workers, classmates, and other people in your and your family's new community.
NC-TEC can help start your civilian life with training for a career in propane. Get in touch with us to learn more.
Put Your Driving Skills To Work For You!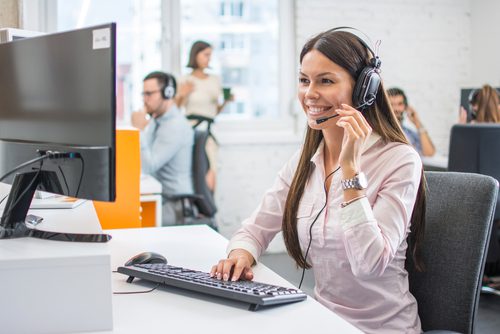 The transportation industry has proven just how essential it is in this past year.
As so many Americans were staying home and working remotely, they needed a safe way to access the products and services they needed. The transportation industry stepped up, making sure people had everything from food to propane to Christmas presents delivered. Recently, it has played a critical role in getting the COVID-19 vaccines distributed so we can protect ourselves and our loved ones.
That has all been reflected in job listings, as the transportation industry continues to grow and evolve. In 2019, jobs in the transportation industry were expected to grow by 3%, according to the Bureau of Labor Statistics' Occupational Outlook. But that has changed with the increased demand created by the effects of the COVID-19 pandemic. Career Builder reported that truck drivers and support positions for transportation had the largest job growth.
If you're looking for a trucking career, there are all sorts of options, both behind the wheel and in the office. Here are some.
Propane Delivery Driver
This is an ideal trucking job for people who want to be out in and serve their communities and want to be home at the end of the workday.
What's great about working in propane is that jobs aren't limited to one region. People all over the U.S. use propane in their homes and businesses. Whether you want to work in your hometown or strike out for someplace new, you can find delivery driver opportunities.
If this work appeals to you, NC-TEC can help you get there! Our eight-week Certified Employee Training Program teaches you all you need to know to begin a career in propane. You'll get hands-on training in bobtail propane delivery, how a bobtail delivery truck operates, its equipment and systems, and the process of safely transporting and delivering propane. We also train you in the delivery of propane cylinders.
Once training is complete, you will need to obtain a commercial driver's license (CDL) as well as hazmat and tanker endorsements.
Dispatcher
Propane companies need dispatchers to make sure deliveries are made when they're supposed to be. They also handle emergency propane deliveries and other no-heat emergencies customers may have. This job requires good organizational and communication skills.
Logistician
Getting trucks, products, and materials from Point A to Points B, C, D, etc., takes planning. A logistician plans a transportation company's operations, often using specialized computer software and systems to do it. Their objective is to maximize efficiency while maintaining high standards for safety and service. You need strong organizational, communication, and interpersonal skills as you'll be dealing with almost all departments of a transportation company.
This is one of the higher-paying transportation jobs. If you have experience either in the military or another industry with planning and execution, this may be an outstanding opportunity for you.
Mechanics And Service Technicians
If a company uses fleet vehicles, they likely have a mechanic on staff. That means lots of opportunities nationwide for large corporations and smaller organizations like your local propane company.
Veterans who worked in mechanics and equipment maintenance and repairs while in service can put their skills and experience to work here.
Delivery Driver
With people ordering groceries, clothing, appliances, and more online, delivery drivers are in demand.
You'll work close to home, so you won't be away from your family. Many of these delivery jobs do not require a commercial driver's license. There may be flexibility in terms of hours and full-time or part-time. Employers can be large corporations like Amazon or local courier companies who contract with major retailers and delivery apps such as Instacart.
There's room for you in the propane industry with training from NC-TEC! Get in touch with us to get started.